Our valuable customers
In the last decade, we have helped organizations like IBM, Airtel, PVR Cinemas, HealthScion, IFFCO-Kisan and OneAssist.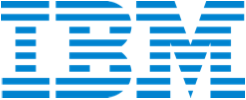 If you're looking for help,
our team is ready to lend a hand

Prateek (@prtksxna) Design & Development
Interested in making games and music.



Rachna (@R4CHN4) Applications Engineering & Data Science
Intrigued by functional programming.



Sanjaya (@sanjayaksaxena) Maths, Algorithms & Coding
Quantum physics & relativity fascinates him.
We're open for business, contactus@graype.in!